Apply Today to be in a National American University Classroom in the Fall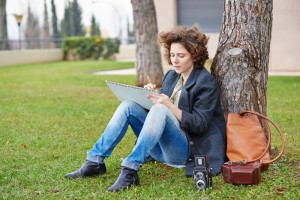 What are you doing over the summer? While many of us associate the summer with time spent on the beach, fireworks, and block parties with friends and family, summer is also the perfect time for reevaluation. Are you in a career field you enjoy with adequate compensation and benefits? Have you always wanted to go back to school to finish up that degree or take your life in a different direction? You still have time. National American University is currently accepting applications for its wide variety of fall programs.
It's Not Too Late to Enroll for Fall Quarter
What makes National American University different from other colleges in your area? First and foremost, we have rolling admissions and are just getting started with fall enrollment. Most universities have very strict deadlines for fall enrollment. In fact, most admissions deadlines have come and gone. At National American University, prospective students can enroll now and get started for the September quarter. This gives you time to walk through our admissions process, apply for financial aid, order books and register for the classes you want.
In addition, students are not required to take placement tests before they enroll. Instead, all students need to enroll are official transcripts from any institutions attended and a High School diploma or GED. There is no application fee required either.
There Is No Shortage of Opportunities at National American University
National American University has campus locations across the country. Whether you're looking at colleges in Austin, TX, programs in Sioux Falls, SD, or online college classes to complete from home, National American University has a program for you. Students can major in today's hottest fields, including criminal justice, business administration, nursing, accounting, paralegal studies, and more. Students can also benefit from a dedicated, caring staff, financial aid opportunities, and flexible scheduling to fit their lifestyles.
Fall will be here before you know it. If you are thinking about going back to school, now is a great time to look into enrollment. For more information about National American University programs, admissions, financial aid, and more, please contact us at (855) 448-2318 to speak with an admissions representative.

100%
Online programs for maximum flexibility
80+%
NAU students receiving transfer or experiential learning credit
100+
Relevant degree and certificate programs
21+
Years of online educational excellence