Interested in Criminal Justice? National American University Is Accepting Applications for the Fall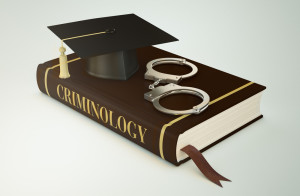 National American University Criminal Justice students come from a wide variety of backgrounds, but all have a sense of civic duty and an eye for the law. (And, their favorite television shows will probably include CSI and Law & Order somewhere in their top five.) Whether you're looking for a degree to have a leg-up for that next promotion or want to enter a new field where you know you'll make a difference, National American University can help you get there.
We offer two types of degrees in our Criminal Justice Department. The Associate of Applied Science in Criminal Justice is a multi-disciplinary program that features coursework in forensics, criminal law, cybercrime, and homeland security and terrorism. Courses vary by location, and some courses may need to be completed on-line, depending on the campus you're attending. The Associate Degree in Criminal Justice prepares students for careers in corrections and law enforcement. Some students also move on to a Bachelor's program in Criminal Justice.
The Bachelor of Science in Criminal Justice at National American University provides students with the necessary skills and education to pursue highly sought-after careers, including police detectives, security guards, gaming surveillance, supervisory roles in corrections, and more. Students will enjoy coursework in similar disciplines as our Associate degree but at a more concentrated level. The Bachelor Degree in Criminal Justice is offered at a number of different National American University campuses, so be sure to contact your local campus to learn more about the program.
Why Do Criminal Justice Majors Choose National American University?
National American University has campuses around the country and flexible scheduling to accommodate today's nontraditional student. Online classes in Criminal Justice are available as well. The staff and faculty at National American University will work with you to create a plan to help you reach your educational goals and prepare you for your future career. . National American University is also very supportive of military students and their spouses. We are a member of the Yellow Ribbon Program, and GI Jobs has named us a "Military-friendly School" yearly since 2012.
We are currently accepting students for the fall semester. We hope to see you in the classroom ready to pursue your dream of a career in Criminal Justice.

100%
Online programs for maximum flexibility
80+%
NAU students receiving transfer or experiential learning credit
100+
Relevant degree and certificate programs
21+
Years of online educational excellence