How National American University Helps Students Overcome the Obstacles to Earning a Degree
In today's competitive marketplace, it has never been more important to get a college degree. In a speech to college students earlier in his presidency, President Obama discussed how crucial a college education is to get a well-paying job. He said, "The unemployment rate for Americans with at least a college degree is about a third lower than the national average. The incomes of people with at least a college degree are more than twice what the incomes are of Americans who don't have a high school diploma."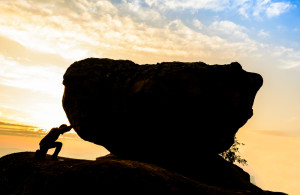 Yet, the obstacles many students face make getting a college education difficult. First and foremost, there is the issue of affordability. Many students and their families simply don't have the money to pay for increasing education costs. Then there is the issue of academic preparation. Students cite inadequate education to take on the challenge of college. Finally, placement tests, admission deadlines, application fees, and other administrative factors cause prospective students to head in a different direction.
Addressing the Concerns of Nontraditional Students
Did you know that nearly 40 percent of the more than 17 million undergraduates in this country are nontraditional students? Of those who are considered nontraditional, 38% are over the age of 25 and 25% of nontraditional students are over the age of 30. These students have unique obstacles that can interfere with their ability to obtain a college degree. Many of them have not been in a classroom in years and may have other responsibilities. Here are just some of the many reasons adults cite for not being able to go back to school:
Cost
Family Obligations
Full-time Job
Scheduling Conflicts during the Day
Unable to Attend Full-time
How Does National American University Help Students Overcome These Obstacles to Succeed?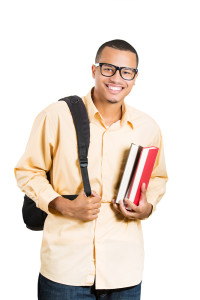 National American University provides degrees for students in fields where there are jobs. We have degree programs in nursing, business, accounting, paralegal, computer science, healthcare, and other fields experiencing growth. Some of the degrees we offer weren't even around 20 years ago when many nontraditional students graduated from high school or attended college, but we have adjusted our program offerings to align with today's job market. We want our students to be able to earn a degree and quickly find a job in their chosen field. Additionally, we provide real-life training, so you know what to expect on your first day of the job.
We also cater to today's students. We understand that our students come from all walks of life, and many simply don't have the time or the availability to attend school full-time or in the day time. We offer night classes to provide students with the flexibility needed to continue on their academic journey. Students can earn their degrees full-time, or part-time. It's all about what they're comfortable with and how much time they can apply to their studies. Although some programs do require in-class courses, we do offer many online college courses for added convenience. We also offer a number of scholarship opportunities to offset some of the academic costs.
Finally, National American University makes applying easy. We do not require placement tests, even for graduate programs. For example, our MBA program does not require taking the GMAT or other expensive placement tests. We have rolling admissions, which means you don't have to worry about deadlines and you can get started right away. Finally, we don't charge an admission application fee.
Whether you're fresh out of high school or an adult learner looking to go back to school, National American University mitigates the traditional obstacles to getting a college education. Enroll today to start your path towards a degree and new opportunities!

100%
Online programs for maximum flexibility
80+%
NAU students receiving transfer or experiential learning credit
100+
Relevant degree and certificate programs
21+
Years of online educational excellence