Make 2016 the Year You Get the Job You've Always Wanted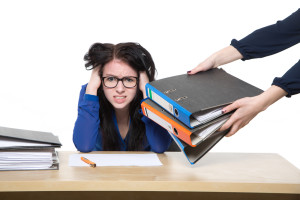 Do you hate your job? Unfortunately, you're not alone. According to one study conducted by Gallup called the State of the American Workplace report, 70% of those survey said that they weren't actively engaged at their job. They also reported that they were emotionally disconnected, making them more likely to be unproductive at work.
There are a variety of reasons for why Americans may not enjoy their jobs. Ilya Pozin wrote a post for the LinkedIn Influencer program naming some of the most common reasons. Not liking your boss, losing your passion, job instability, and being underpaid were among the top ten.
If you are one of the more than two-thirds of Americans that don't like their jobs, make 2016 the year that you change that. Ok, it might not be that simple. For most in-demand jobs, like those in accounting or nursing, you're going to need a degree in that field. If you're thinking about getting your degree to change careers, National American University can help you get the education and credentials you need to get your foot in the door.
National American University was founded to help people from all walks of life get the education they need to find a career. It's for this reason why we have degrees in fields that are currently in demand. We offer degrees in nursing, accounting, information technology, paralegal and criminal justice, healthcare, and more. If you have looked at nursing programs or business schools in the past, check out why so many individuals choose National American University to jumpstart their career change.
We understand that you may have specific obligations or circumstances that may impact your education. This is why we offer flexible scheduling, online classes for some degree programs, and multiple locations across the country. We also offer special military discounts and financial aid to help you pay for your education. At National American University, we want you to have as few obstacles as possible, so you can concentrate on your studies.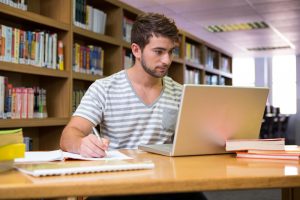 2016 is almost here. If you don't have a passion for your job or you find that you're not happy with the pay or your position, you have two choices: you can do more of the same, or you can try something new. Make 2016 the year where you take control and start the process of finding a career you'll love. Visit www.national.edu to learn more about our degree programs and find a campus location near you.

100%
Online programs for maximum flexibility
80+%
NAU students receiving transfer or experiential learning credit
100+
Relevant degree and certificate programs
21+
Years of online educational excellence