Tips for Finding a Career that Gives Back to Society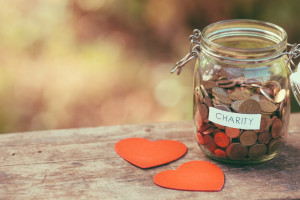 Tis the season of giving, right? Americans are giving more than ever as the economy has improved and individuals realize the many benefits of giving. Through giving back, you not only help someone else or a cause in need; you can also help yourself. Philanthropic work can alleviate stress and provide someone with a sense of worth and community. According to the Cleveland Clinic, it can benefit you health-wise as well. Some of the health benefits of giving including lower blood pressure, reduced risk of depression, and overall longevity.
Match Your Skills with Careers that Give Back
If you love to help people and want to incorporate service into your job, there are plenty of options available to you. Before you start to look into the types of careers available, it might be advantageous to review what you want out of a job to begin with. The UK's National Career Service has a free self-assessment test that can help you understand what skills you have and the type of environment you're most comfortable with. Then you can do some research on various careers to see what a typical day is like and what some of the required skills are to perform the job accurately.
Consider School or Job Training if You Need to Switch Career Paths
Additionally, if you're thinking about getting a service-oriented job, you may have to switch careers completely. This might mean going back to school to earn the prerequisite degree. For example, if you want to become a paralegal and help lower-income clients defend themselves in court, you'll need to start looking at paralegal degree programs as most paralegal jobs will require at least an Associate degree in paralegal studies. For those with other responsibilities, you may be able to take some courses online.
What Jobs Specifically Allow You to Give Back?
Depending on your skill set, education, and experience, you may have a number of different opportunities available to you. Here are some careers that give back:
Healthcare: doctors, nurses, medical assistants
Legal: lawyer, paralegal
Education: teacher, tutor
Social work: counselor, childcare workers
In addition to careers in healthcare, those who want to give back could look into careers in law, social services, education, alternative therapies, and more.
Service-Oriented Degrees Offered at National American University
National American University offers degree programs in nursing, healthcare management, animal studies, paralegal studies, and more. There are also a number of business degree programs available to students of National American University that can provide them with the necessary background to get into nonprofit management, bookkeeping, and more.  If you have always thought about changing careers and making a difference in others' lives, give yourself the gift of giving and enroll in one of National American University's service-oriented degrees in today's hottest fields this holiday season.

100%
Online programs for maximum flexibility
80+%
NAU students receiving transfer or experiential learning credit
100+
Relevant degree and certificate programs
21+
Years of online educational excellence