Going Back to School 2016
Whether you've always wanted to learn a new skillset or are looking to completely change careers, 2016 is the year to go back to school. In today's ever-changing economy, a Bachelor's degree is invaluable. There are a variety of benefits to earning a higher degree, with the biggest being a higher earning. According to a study conducted by The College Board, someone with a bachelor's degree can expect to earn about 65% more during a 40-year working cycle than the typical high school graduate earns over the same time period. The same study reports that the median earnings of a bachelor's degree recipient is $21,100 higher than a high school graduate. According to the National Association of Colleges and Employers, the median salary earned by 2014 college graduates in their first job was $50,050. The average starting salaries for these first jobs was $48,707.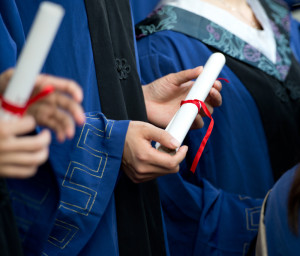 Aside from increasing pay and furthering your knowledge, below are three more reasons to go back to school in 2016:
Switching Careers
If you're looking to switch careers, it's likely you will have to go back to school in order to gain the skills needed for your new career path, as well as get your foot in the door of your new industry. Whether you've always wanted a career in nursing, accounting, or IT, now is the time to do something you've always wanted to do.
Improving Job Stability
In today's economy, it's important to do everything you can to ensure job stability. A college degree or a few extra classes will improve your skillset and increase your stability. Additional knowledge will broaden your horizons and expertise in a given field.
Receiving a Promotion
If you enjoy your current industry but feel you have plateaued on the corporate ladder based on your education level, going back to school to receive a higher degree and enhance your career choices might be the right option for you. Going back to school to obtain a bachelor or master's degree could help you get that promotion that brings more responsibility and increased pay.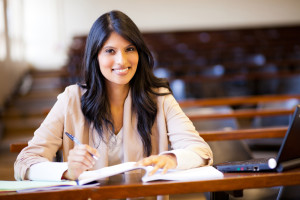 Hottest Careers of 2016 According to Kiplinger.comComputer Science
A career in computer science offers an average starting salary of $61,600 and a mid-career salary of $103,600. Each year, there are about 1,874,509 job postings. The projected 10-year job growth is 15.9%. Overall, computer positions are expected to grow 18.4% by 2024, and they currently offer a median annual pay of about $80,725.
Economics
A career in economics has a starting salary of approximately $51,400 and a mid-career salary of $97,700. The number of annual online job postings equals about 799,117. Projected job growth for 10 years is 15.3%.
Finance
Financial analysts earn a median salary of $78,000 a year. Managers do even better, typically taking home about $111,300 a year. One can expect a starting salary of $50,900. This career path posts 1,029,020 jobs annually and offers a 16.0% projected 10-year job growth.
Nursing
Health care professionals are benefiting from the aging population and increasing number of people with health insurance. The starting salary is about $56,900 and a mid-career salary is $73,600. There are 911,018 jobs posted per year and the projected 10-year job growth is 16.3%. There are options to earn an associate, bachelor's, or master's degree in nursing.
If you're considering going back to school in 2016, National American University might be the right choice for you. From nursing to IT, accounting, and on-campus and online business degrees, NAU offers the opportunity to follow the pursuit of your passions. Request information today and an NAU personal advisor will contact you to answer your questions and understand your educational goals.

100%
Online programs for maximum flexibility
80+%
NAU students receiving transfer or experiential learning credit
100+
Relevant degree and certificate programs
21+
Years of online educational excellence