Why Criminal Justice Is a Good Career Choice
Even in today's tough job market, there are a variety of career opportunities for those holding a degree in criminal justice. You can opt for careers as law enforcement officers, correction officers, or police officers, to name a few. These types of criminal justice careers offer a number of opportunities and experiences you won't find with others. Here are reasons why criminal justice is a good career choice.
Criminal Justice Professionals Help Others
If you enjoy helping others, you may want to consider a career in criminal justice. The #1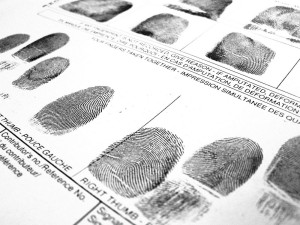 reason people enter into law enforcement and criminal justice careers is because they want to help others. Criminal justice offers you the ability to use your skills and strength for good, whether through aiding victims of crime, counseling and rehabilitating criminals, or overseeing the progress of a parolee. Specific job titles include a victim's advocate, a forensic psychologist, and a probation, parole or community control officer.
Job Stability with a Career in Criminal Justice
Job stability can be hard to come by in today's job market but many careers in criminal justice offer an unparalleled level of job security and stability. According to the Bureau of Labor Statistics, approximately 3.5 million workers were employed in the criminal justice or protective services fields in 2019. Because communities recognize the need for well-trained law enforcement and corrections professionals, many departments make it a point to keep officers on the streets and guarding the prisons. Those who enter the field enjoy a long career that is always needed and have the peace of mind knowing that their job is safe as long as they remain true to the high ethical standards this unique career field demands.
Engage Your Brain with a Criminal Justice Career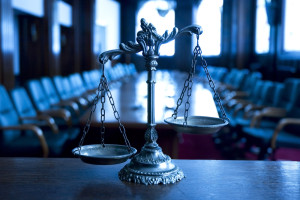 Criminal justice professionals must be able to think fast on their feet and be willing to meet a wide variety of challenges. This career industry is considered to be more mentally demanding, as well as holds higher stakes and expectations than others; these careers offer rewarding challenges that keep the job interesting. Whether you choose a career in forensic science or policing, you will be putting your problem-solving skills to the test and engaging your brain each and every day.
Health and Retirement Benefits of Criminal Justice Professionals
Public service careers may offer more appealing retirement and insurance packages than private-sector jobs since the demands of certain jobs are more physically grueling. There are many professions within the field of criminal justice that offer an earlier retirement at a higher rate of accrual, meaning employees can retire younger and earn more. Because many of these jobs are physically demanding, they also often come with the means to help you stay healthy longer – employers want to help you remain in great health and shape for as long as you are able to be on the job.
Criminal Justice Careers Offer Unique Experiences
A career in criminal justice offers amazing opportunities and experiences that just cannot be found in any other job field. You'll receive some of the best training available, as well as the opportunity to promote and advance your career. While each specific job in criminal justice is different, it's safe to say that each one offers its own set of unique rewards and benefits.
Enroll in Criminal Justice Degree Programs
Another advantage of criminal justice careers is the ability to enroll in specific college degree programs. You learn about topics such as forensic investigations and homeland security, all while furthering the research and analysis skills with other education requirements.
Most importantly, these criminal justice degree programs are career-focused. That means you spend most of your time learning the skills and information you need to succeed in your criminal justice careers. Not all college degree programs offer this level of career training.
If law and the criminal justice system are your passions, get started on working towards your online criminal justice degree today! National American University offers an Associate of Applied Science in Criminal Justice and a Bachelor of Science in Criminal Justice program.
Note: State certification agencies and individual police departments will have additional criteria that must be meet before a candidate can become a certified or licensed law enforcement officer. Please review the criteria with the agency or department of interest.

100%
Online programs for maximum flexibility
80+%
NAU students receiving transfer or experiential learning credit
100+
Relevant degree and certificate programs
21+
Years of online educational excellence