Do You Love "Serial"? Maybe a Criminal Justice Career Is for You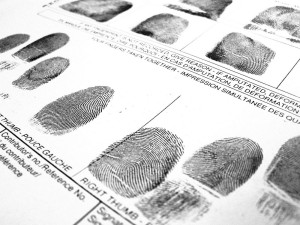 Are you a fan of true crime television shows? You are certainly not alone. The true crime genre of media has seen an explosion of interest in the past several years. Both HBO and Netflix released documentary series (The Jinx and Making a Murderer) that exhilarated audiences and left us wondering whether the accused committed the crime. NPR's Serial, a weekly broadcast event that focused on a 1999 murder of a Woodlawn student broke download records for podcasts. True crime television mainstays like Dateline, Forensic Files, 48 Hours, and other television shows continue to earn good weekly ratings. There are even sub-reddits devoted to discussing and solving cases featured on these and other true crime programs.
Criminal Justice Professionals
One thing that you will certainly learn very quickly when viewing one of these programs is that there are many different types of personnel involved in a criminal case. There are the police detectives who gather evidence, interview potential subjects, and try to construct a narrative that shows motive and how the crime occurred. Then there are the prosecutors and defense attorneys who argue for and against the defendant when a suspect is charged. Along the way, there can be any number of other personnel, including private detectives and paralegals, who may play a key role in the case.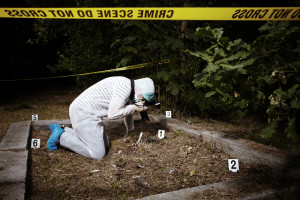 If you have an undeniable thirst for helping people and seeing justice served, you may be a good candidate for a criminal justice degree. There are many paths you can take in criminal justice, and job stability is quite strong. In fact, there are over three million people who currently work in the criminal justice field, and most positions offer good pay and benefits. In addition to that, there is the added bonus of knowing you are helping others and your community as a whole
Choosing a Criminal Justice Program
If you are thinking about applying to a criminal justice program, there are many different factors to consider. From the type of coursework offered to the price of tuition, each criminal justice program will be different. Therefore, it's important to assess your own needs and research schools to find one that's a close match.
National American University is proud to offer both Associate's and Bachelor's degrees in Criminal Justice, and students can take on-campus classes at one of our many locations across the country or enroll in a criminal justice degree program online. Our instructors are dedicated professionals in the criminal justice field, and our staff can assist you with any questions you may have about admissions, applying for financial aid, and more.
If you love true crime and have a passion for helping people, a criminal justice career may be something to consider. Contact us today to learn more about a criminal justice education where you live.

100%
Online programs for maximum flexibility
80+%
NAU students receiving transfer or experiential learning credit
100+
Relevant degree and certificate programs
21+
Years of online educational excellence