Benefits to Taking College Classes in the Summer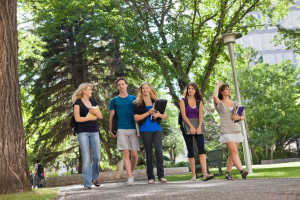 Did you know that National American University is open for class this summer? If you have thought about going back to school to get a degree in nursing, criminal justice, or another one of the hottest fields for jobs today, summer is a great time to start. While summer is the time for fun under the sun, it can also be a starting point for making a change in your life like getting an education.
Summer classes typically cover the exact same material as classes held in the fall and spring. Depending on the institution, the summer classes may have a shorter, more concentrated schedule than their fall and spring counterparts. National American University operates on a quarter system, with rolling admissions. The next quarter begins in June. Here are several benefits of attending class in the summer:
You'll Have Less Competition to Register: Because many students choose to bypass taking classes in the summer to take a break, you may have a better chance of registering for classes that may be popular. These include prerequisites that are needed for graduation. If you have missed out on key classes because they were closed, summer may offer more opportunities.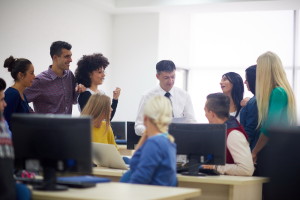 Increased Professor Interaction: If you attend an onsite class, one of the biggest benefits of going to school in the summer is smaller class sizes. Fewer students are enrolled in the summer, so those smaller classes equate to increased professor interaction. If you're the type who gets lost in a crowd, smaller class sizes may help you gain more from the material and discussions.
Catching Up or Shortening Degree Program: National American University students come from all walks of life. Many of them are looking to get a degree for career advancement or to change careers. Therefore, completing the program as quickly as possible is a goal for most NAU students. Summer classes enable students to finish their degree programs sooner and help those who are behind catch up.
National American University is proud to offer a number of different degree programs in healthcare, paralegal, criminal justice, and more. Prospective students can apply for free, and National American University offers rolling admission, so students can apply anytime. In addition to that, National American University offers both onsite classes at one of the many NAU campuses around the country and many online college degrees as well.  In regards to financial aid opportunities for those who qualify, NAU provides a military discount for veterans and their spouses for those who hold an active or retired military ID card as well as a number of other scholarship opportunities.
If you have thought about going back to school, summertime is a great time to go forward to pursue your goals. Contact us today at 855-448-2318 to learn more about summer classes at a National American University campus near you.

100%
Online programs for maximum flexibility
80+%
NAU students receiving transfer or experiential learning credit
100+
Relevant degree and certificate programs
21+
Years of online educational excellence