The Kaitlyn English Memorial Scholarship Offers Opportunity for Healing and Legacy

The Kaitlyn English Memorial Scholarship Offers Opportunity for Healing and Legacy
WICHITA, KANSAS – The National American University Foundation (NAUF) has established the Kaitlyn English Memorial Scholarship in honor of Kaitlyn English, a NAU-Wichita West nursing student who died tragically in a car accident on January 21, 2016.
Her mother, Tami English, has found some measure of healing in providing opportunity for Kaitlyn's nursing peers, something she knows Kaitlyn would support.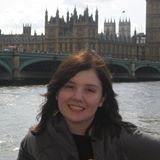 "I know Kate would want to inspire someone to be the best person they can be," remarked Tami. "She recognized the challenges of her fellow students who had family and work responsibilities outside the classroom."
In 2010, when Kaitlyn was just a junior in high school, she was clear about her career goal. "I spent a quite a bit of my early life in and out of hospitals. It was there I found my future career," she wrote. "I liked watching the nurses and doctors doing their jobs and seeing the patients, almost magically moving. After a while, I wanted to be just like them."
Kaitlyn and her family credit National American University for giving her the opportunity she needed to pursue her dream. At their request, several people contributed to the NAU Foundation, a nonprofit organization, in support of the first scholarship in Kaitlyn's memory.
Alejandra Delgado, a nursing student at National American University's Wichita West location, was recently selected as the first recipient of the Kaitlyn English Memorial Academic Excellence Award Scholarship.
Alejandra has maintained a high GPA despite working full-time and raising three children. As a future nurse, she hopes to "help the helpless, heal the ill, and make a difference in the lives of my future patients," she wrote in her scholarship application.
"It is a mixture of emotions to have won this award, but I will say it is an honor to have won this in Kaitlyn's memory," said Alejandra.
Looking ahead, Tami English is working to establish two more scholarships for the upcoming fall and spring terms. "Kaitlyn would have graduated in 2017," said Tami. "I want to do what I can to help students who would have graduated with her."
The National American University Foundation, a 501(c)(3) organization, supports NAU students and faculty through scholarships and professional development funds. More information is available at www.naufoundation.org. If you would like to contribute to the Kaitlyn English Memorial Scholarship fund, please contact Tamie Hopp at 605-394-4976 or foundation@national.edu for details.

100%
Online programs for maximum flexibility
80+%
NAU students receiving transfer or experiential learning credit
100+
Relevant degree and certificate programs
21+
Years of online educational excellence