NAU – Mesquite at World Refugee 2016 Event
On Saturday, June 18, 2016, Denise Lockhart and Melissa Shields represented NAU-Mesquite at the World Refugee 2016 Event at the Northwest Community Center in Dallas, Texas. They set up a table and relayed information regarding the Phlebotomy program as well as the many degree programs offered at NAU.
Denise also offered free blood pressure checks. Melissa was able to distribute quite a few fliers, approximately 25-30, with NAU degree programs listed on the back. As most of the attendees were from other countries, they also distributed information regarding the international transcript evaluation process.
In addition to the attendees, there were several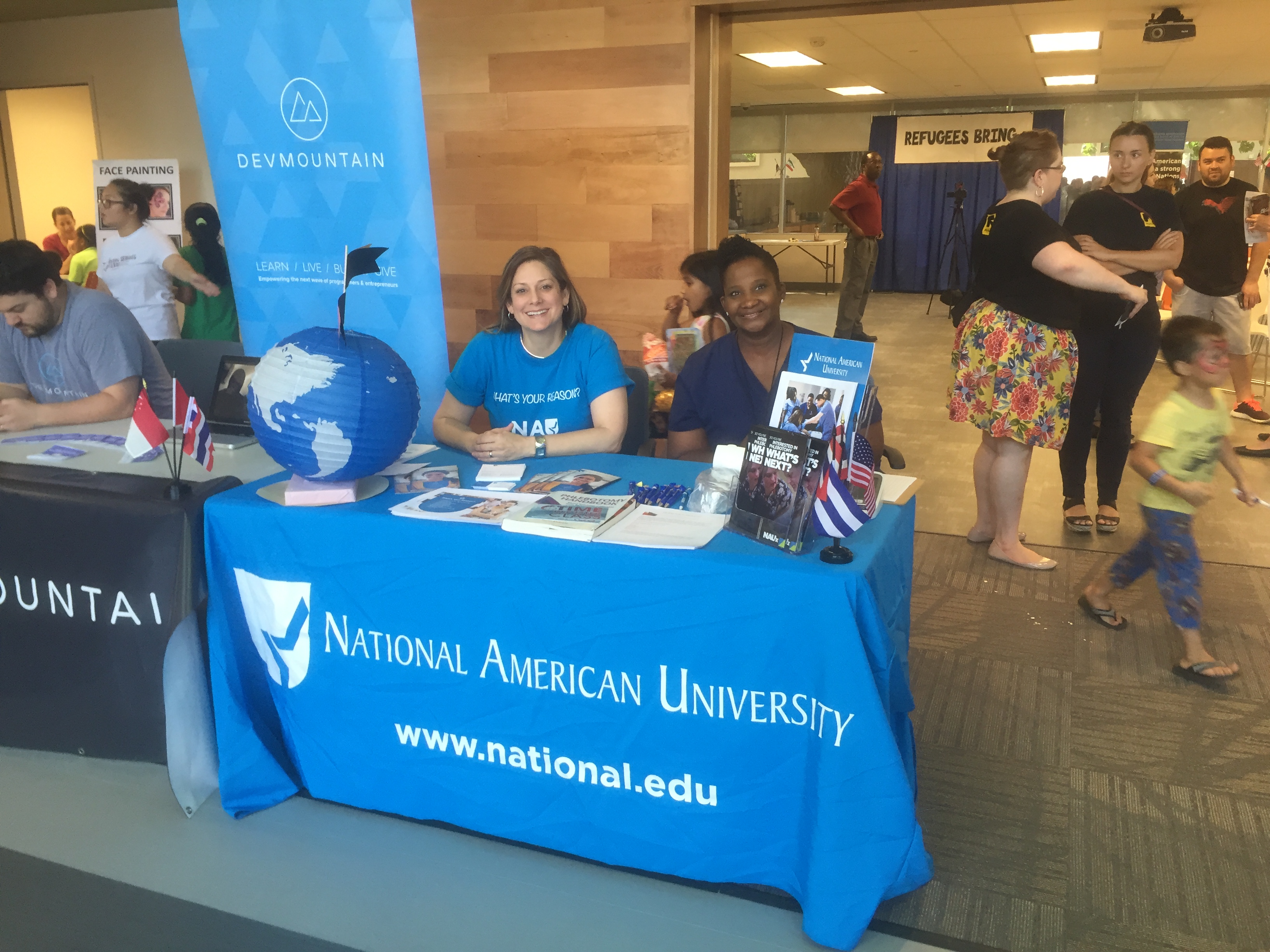 vendors with whom they were able to share information with. In particular, they spoke with a couple of Dallas police officers, a Dallas firefighter and a few sailors who were representing the Navy, who were interested in pursuing their degrees.

100%
Online programs for maximum flexibility
80+%
NAU students receiving transfer or experiential learning credit
100+
Relevant degree and certificate programs
21+
Years of online educational excellence