Foundation Scholarship Recipient with Career Opportunity Never Gave Up
Garden City, Kansas – Kelly Munyan, a new National American University (NAU) student at its Garden City location, has been awarded the Business Career Scholarship from the nonprofit NAU Foundation.
Kelly, who is pursuing her Bachelor of Science in Business Administration with an emphasis in Human Resources, was selected by independent review committee from among many applicants.
The scholarship sponsor, Robin Shah, the associate dean of NAU's Business, Accounting and Technology College, was seeking a way to encourage a new student while also rewarding career vision.
"Kelly fits the bill," said Rob, who was not a part of the selection process. "She has positioned herself for a great career opportunity and is being proactive about her education. I admire her desire to continue her studies to further advance her education, career, and life."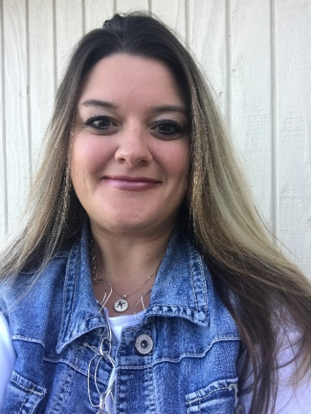 "Kelly was crystal clear in her application with regard to her business career goals," said Tamie Hopp, Director of Alumni & Foundation Services. "She's also overcome significant adversities to get to where she is today."
A Difficult Journey
For more than five years, Kelly has served as the payroll coordinator and human resources assistant for Finney County Human Resources in Garden City, Kansas.
Her journey, however, has not been easy.
After her parents divorced when she was in teens, Kelly's life was adrift. Her mother worked long hours to put herself through nursing school. Following high school, Kelly gave cosmetology school a try but found it wasn't a fit. By this time, she was also a single mother.
Then, in 2003, she got a call that changed her life.
"My mom was diagnosed with a debilitating and terminal illness," said Kelly. "My son and I moved back to Garden City to help care for her. She lost her fight in 2005, and during this time I also lost my grandparents, aunts and uncles to various illnesses. It was a very difficult, dark time for me."
A new relationship resulted in her second child, but it ended it turned abusive.
"I immediately left with my two beautiful children," said Kelly. "I worked nonstop to care and provide for them. I even enrolled in nursing school, but I just couldn't keep up."
Her Turning Point
After believing she had hit rock bottom, she secured her current position in payroll and human resources. She had found her niche and a support system that had been lacking most of her adult life.
"I couldn't be happier. My boss is my biggest supporter and mentor," wrote Kelly in her application. "She is planning to retire within the next 2 to 3 years and has offered to help guide me and teach me all that I will need to know to have a smooth transition into her position as the Human Resources Director.
It was in her current human resources capacity that she learned of the possibility of returning to college.
"I host new hire orientations and NAU approached us about sharing information with new hires," explained Kelly. "NAU is located right at the Garden City Community College and offers students the flexibility to work, raise families and advance in their careers with higher degrees."
"I knew at the time that this is where I wanted to go," she said.
Kelly's new journey began on September 5, the first day of classes for the university's fall term.
"I was touched by Kelly's essay and her perseverance to overcome life challenges and struggles," remarked Rob Shah. "She is a true role model to her kids, family, and colleagues."
"I am excited to show my kids that anything is possible at any time throughout your life with discipline and commitment," said Kelly. "My story proves that you should never give up."
About the author
Tamie Hopp is the Director of Alumni & Foundation Services for National American University. She can be reached at thopp@national.edu. For more information on alumni relations, visit nauconnect.com. Information about the NAU Foundation can be found at naufoundation.org.

100%
Online programs for maximum flexibility
80+%
NAU students receiving transfer or experiential learning credit
100+
Relevant degree and certificate programs
21+
Years of online educational excellence