NAU Alumni Spotlight: Janet H. (EdD)
National American University Alumni Spotlight:
Janét H. – Doctor of Education, Class of 2019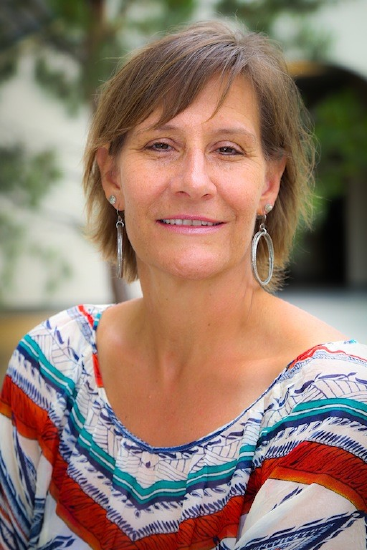 National American University (NAU) alumna Janet H. earned her Doctor of Education (EdD) degree in 2019. She currently works as a Social Sciences Department Chair at Long Beach City College in Long Beach, California. When asked what her day-to-day on the job looks like, Janét said it includes trouble-shooting various problems, working on schedules for the department, and attending to administrative tasks that help the social sciences department run smoothly. With her experience and degree, her next career goal is to become a Dean or hold an upper-level administrative position.
HOW WOULD YOU DESCRIBE YOUR EXPERIENCE EARNING YOUR DOCTOR OF EDUCATION?
Positive.  I enjoyed completing the program with my cohort from the college I work at.  I particularly enjoyed the emphasis on student equity throughout most of our classes
WHY DID YOU CHOOSE TO ATTEND NATIONAL AMERICAN UNIVERSITY?
NAU held a recruitment event at our campus.  It was the right opportunity at the right time in my life.  My children were young, so the online option was extremely appealing as was the location of our in-person classes on our campus at Long Beach City College.
HOW DID YOU FEEL ABOUT ONLINE CLASSES?
Great.  We use CANVAS at my college too, so it was extremely user-friendly in my opinion. Most faculty were super responsive, knowledgeable, and eager to assist in our learning.
IS THERE A SPECIFIC MEMORY YOU HAVE ABOUT YOUR EXPERIENCE AT NAU?
Yes, when a younger cohort member, another colleague, raised her hand to speak at the same time as me. I was called on, and I heard her say, "of course, I am invisible."  I was stunned.  I asked her more about that, and I really began to understand what her experiences have been like as a female of color working on the faculty.  I made every opportunity after that for her to speak ahead of me, and I became her mentor/big sister.  I am extremely proud of her, as she is advancing in her career!
WOULD YOU RECOMMEND NAU TO OTHERS?
I would recommend the cohort experience in the Community College Leadership Program (a specialty of the Doctor of Education).  The cohort made the experience more meaningful, and it created lifelong bonds with my colleagues.
See more alumni stories by following our social media!
---
NAU Alumni Network Facebook Page
NAU Alumni Network Twitter Page

100%
Online programs for maximum flexibility
80+%
NAU students receiving transfer or experiential learning credit
100+
Relevant degree and certificate programs
21+
Years of online educational excellence