NAU Alumni Spotlight: Romika W. – Management
National American University Alumni Spotlight:
Romika W. – Bachelor's in Business Administration, Class of 2018
Master of Management, Class of 2019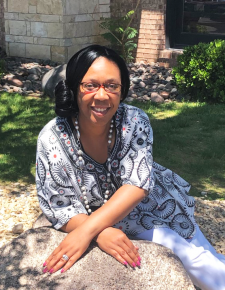 National American University (NAU) alumna Romika W. has earned two degrees at NAU: her bachelor's in Business Administration (Class of 2017), and her master's in Management (Class of 2019). She is currently enrolled in NAU's Doctor of Education (EdD) degree program. Romika previously worked as a military personnel specialist before becoming a full-time NAU student. She is the founder of Elevate Global Management Group, LLC, which serves to aid individuals in areas of personal, business, and financial development.
What is your next career goal?
I would like to become a Business & Personal Development Consultant or Coach. I will graduate as a John Maxwell coach and consultant this fall.
What was your experience studying at NAU like?
As an online student in a cohort model, the experience has provided a dynamic and interactive setting to grow in knowledge and skills. I've been surrounded by instructors, students, and staff with a wealth of information who have given me tremendous feedback to help me along my learning journey.
Why did you choose to go to NAU?
I chose NAU because of the flexibility. I was able to set my own priorities, create a schedule to stay on task with assignments, while still maintaining balance in my personal life.
What are the NAU faculty like?
The faculty at NAU are friendly, energetic, and professional. They do their best to give you as much support as they can to ensure you have a great learning experience.
How did you feel about online classes?
I personally enjoy online classes. They offer additional flexibility for busy students who are balancing school, work, and family.
Would you recommend NAU to others?
Absolutely! For individuals who are looking to advance in their career, NAU provides a learning environment for you to succeed. If you are a parent seeking to provide a better life for yourself or your family, a new student, or a returning student, NAU can help you pick up where you left off.
How do you expect your NAU education to help you in your career?
The education I've received at NAU has prepared me for the growing demands of the workforce. With the knowledge I have gained from the coursework, I have a deeper understanding and appreciation of my discipline. This translates into having the ability to address various problems and projects later on in my career.
See more alumni stories by following our social media!
---
NAU Alumni Network Facebook Page
NAU Alumni Network Twitter Page

100%
Online programs for maximum flexibility
80+%
NAU students receiving transfer or experiential learning credit
100+
Relevant degree and certificate programs
21+
Years of online educational excellence