Why Is Information Technology Important in Healthcare?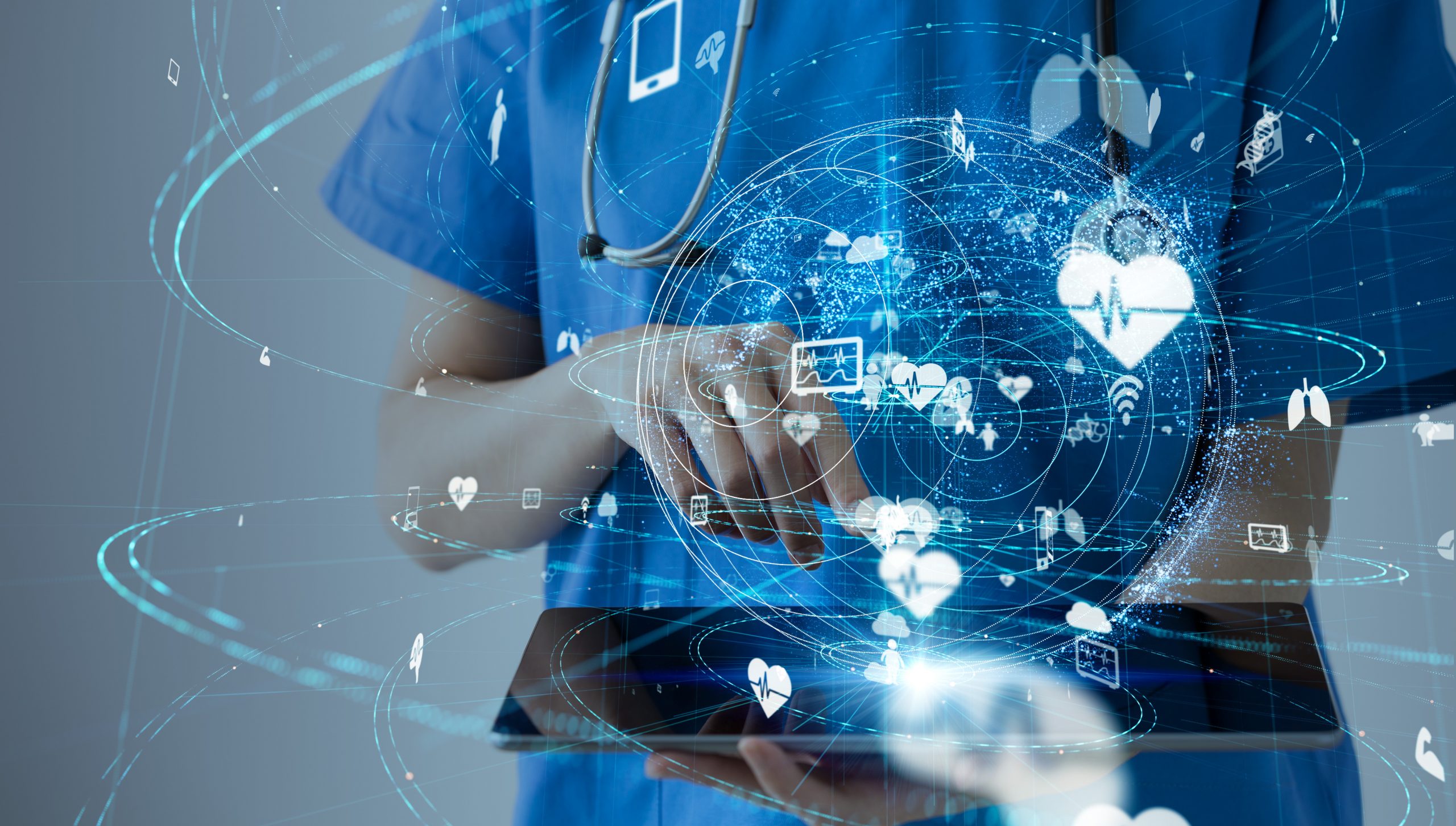 As medical practices become more and more automated with record keeping and information sharing among patients, doctors, providers, and insurance companies, the role of Information Technology (IT) in healthcare has become critical to effective patient care. Technology helps to reduce errors, prevent adverse drug reactions, protect patient privacy, and improve overall care. And while the demand for IT professionals in general is expected to grow faster than average through 2030, the healthcare niche can provide you with a career, a mission, and a purpose.
1. Reduce Medical Errors
If a healthcare provider can easily access your past medical history, they can more accurately treat your current ailments.
2. See Test Results and Records
Many medical practices use software such as MyChart where all records are readily available to the patient.
3. Grant Access to Other Healthcare Providers
Healthcare providers often need to share records to effectively provide treatment. For example, if you were in a serious accident and unconscious, your online medical history would be able to alert doctors to medication allergies or conditions that could affect your care.
4. Prevent Adverse Drug Reactions
Adverse drug reactions cause 1.3 million emergency room visits in the United States each year and about 350,000 hospitalizations, according to the Centers for Disease Control and Prevention (CDC). If one doctor does not know what another doctor is prescribing, you risk an adverse drug reaction. But if your medical records are online and readily available, the risk of one or more drugs working against each other or being overprescribed is greatly reduced.
5. Support Shared Decision Making
When doctors try to diagnose an illness, there might be several specialists involved. With health information technology, they can easily share test results and recommendations among each other and with you.
6. Aid in Medical Data Collection and Research
With your permission, researchers can collect data to help produce new medicines and other types of treatments. For example, if someone is developing a new treatment for arthritis, they can quickly find out who suffers from it and then ask if you would like to participate in a clinical trial.
7. Monitor Patient Compliance
With health information technology, a doctor can easily see when and if you fill your prescriptions or get prescribed tests. If you do not, they will want to understand why.
8. Protect Patient Privacy
Thanks to the HIPAA Privacy Rule of 2003, strict policies exist to protect patient information and the Electronic Medical Records Mandate that was part of the 2009 American Recovery and Reinvestment Act requires those records to be electronic.
What Health IT Professionals Do
Health information technology professionals combine their expertise in healthcare and technology to develop, manage, and support electronic health records systems. You could work in hospitals, private doctors' offices, insurance companies, government agencies, and even software companies to develop safe and effective patient record collection systems.
What Kinds of Jobs Could You Find in Healthcare IT?
A career in IT in healthcare can take you in many different directions. Here are just a few of the jobs for which you might qualify with a degree in Health Information Technology:
Health Information Technology Specialist
Systems Administrator, Information Technology
Clinical Application Support Analyst
Cybersecurity Analyst
Electronic Health Records Specialist
Data Warehousing Analyst
Identity Access Manager
Manager of Information Technology Hospital Billing
IT Pharmacy Architecture Manager
Information technology can help save lives and improve the overall healthcare experience. Would you like to become a part of this exciting field?
National American University offers an online Associate Degree in Health Information Technology that will help prepare you for a rewarding career. Do you already have some experience or a certificate in a medical or computer science field? You may be able to transfer those credits to your degree program to save time and money. Call 800-209-0182 to speak to a counselor to learn more.

100%
Online programs for maximum flexibility
80+%
NAU students receiving transfer or experiential learning credit
100+
Relevant degree and certificate programs
21+
Years of online educational excellence