Empowering Excellence: Dr. Cindy Mathena Assumes Presidency at National American University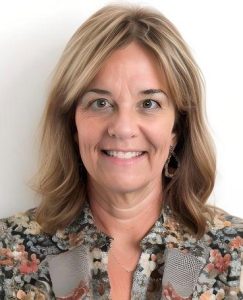 Greetings to the National American University community and beyond,
We are delighted to share the exciting news of a significant development in the leadership of our esteemed institution. After serving as the Interim President from January to October 2023, Dr. Cindy Mathena has been formally appointed as the President of National American University, effective immediately. Dr. Mathena's journey with NAU has been nothing short of remarkable. Prior to her presidency, she held the positions of Provost and Chief Academic Officer, showcasing her commitment to academic excellence and innovation. The Board of Governors, recognizing her exceptional contributions during her interim term, unanimously endorsed her for the permanent position.
A Year of Accomplishments: Reflecting on Dr. Mathena's Leadership
Throughout the past year, Dr. Mathena has demonstrated unparalleled dedication and leadership, leaving an indelible mark on NAU as the first female president. Her relentless pursuit of excellence has resulted in notable achievements, including the unwavering support and diligence of our incredible staff and faculty. Under her guidance, NAU has successfully maintained accreditation standards, ensured sound financial management, and strategically planned for ongoing student achievement and system improvements. Dr. Mathena's visionary approach has positioned the university for continued success and growth.
The Future with President Mathena: A Message from the Board of Governors
The Board of Governors extends its full confidence to President Mathena as she continues to lead National American University through these challenging times. Her ability to navigate complexities and her strategic vision will undoubtedly contribute to the institution's continued success. We look forward to the positive impact she will undoubtedly make on the university's future.
Now, we invite President Cindy Mathena to share her personal thoughts on this significant appointment and the vision and mission of National American University.
President Cindy Mathena's Personal Reflections:
For anyone who has worked with me in the past, it will not come as a surprise that my guiding principle after assuming the Interim Presidency, was to facilitate clear and transparent communication. I believe that when we achieve this, many other important outcomes fall into place accordingly including a healthy work culture, trust, mutual respect and elimination of silos. It is when we achieve these outcomes that our students are on the receiving end of a meaningful and quality education. I intend to continue to steward our culture of communication and to nurture it in partnership with all our NAU team members.
At NAU we strive to provide an innovative learning experience in a caring and supportive environment for individuals of diverse backgrounds, cultures, and abilities, preparing them for success in competitive technical and professional fields. We do this with unparalleled student support and an eye on the skills our students need to compete in an evolving workplace. I look forward to locking arms with the NAU team and creating new ways to accomplish our mission.
This past year a very supportive and energetic Board of Governor's has also supported our mission. It is with their help we will evolve and grow. I look forward to our continued collaboration and the success I know NAU can achieve.

100%
Online programs for maximum flexibility
80+%
NAU students receiving transfer or experiential learning credit
100+
Relevant degree and certificate programs
21+
Years of online educational excellence