Congratulations Class of 2021!
Graduation is all about you. You've worked hard, devoting your time and attention to pursuing your degree and creating opportunities for yourself and your family. Your achievements deserve to be celebrated, even if we can't do so in person.
Faculty and staff of National American University's (NAU) and its Henley-Putnam School of Strategic Security's (HPSSS) came together to recognize the class of 2021!
WELCOME TO THE 2021 COMMENCEMENT CEREMONY!
National American University and Henley-Putnam School of Strategic Security want to say "congrats" to the Class of 2021! We are so proud of you for persevering and completing your program. You have worked hard to accomplish your goals, and we feel honored to have been a part of your journey. Now it is time to look forward to your future with confidence and conviction, knowing that the knowledge and skill-sets you have learned at National American University will help you shape your future. Congratulations on completing your degree!
Please enjoy the 2021 Commencement Ceremony.
Graduation Photo Challenge
We still want your grad pictures!
We want to see your graduation photos and create a gallery of the Class of 2021! We will even be featuring some of the graduate pictures on our website! Try taking pictures outside in front of greenery if possible!
Submit your photo by email to lmoehle@national.edu. We will be sharing the graduation picture gallery on our social media accounts after graduation. Submitting a picture will count as permission for NAU/HPSSS to post your image and use it on marketing materials.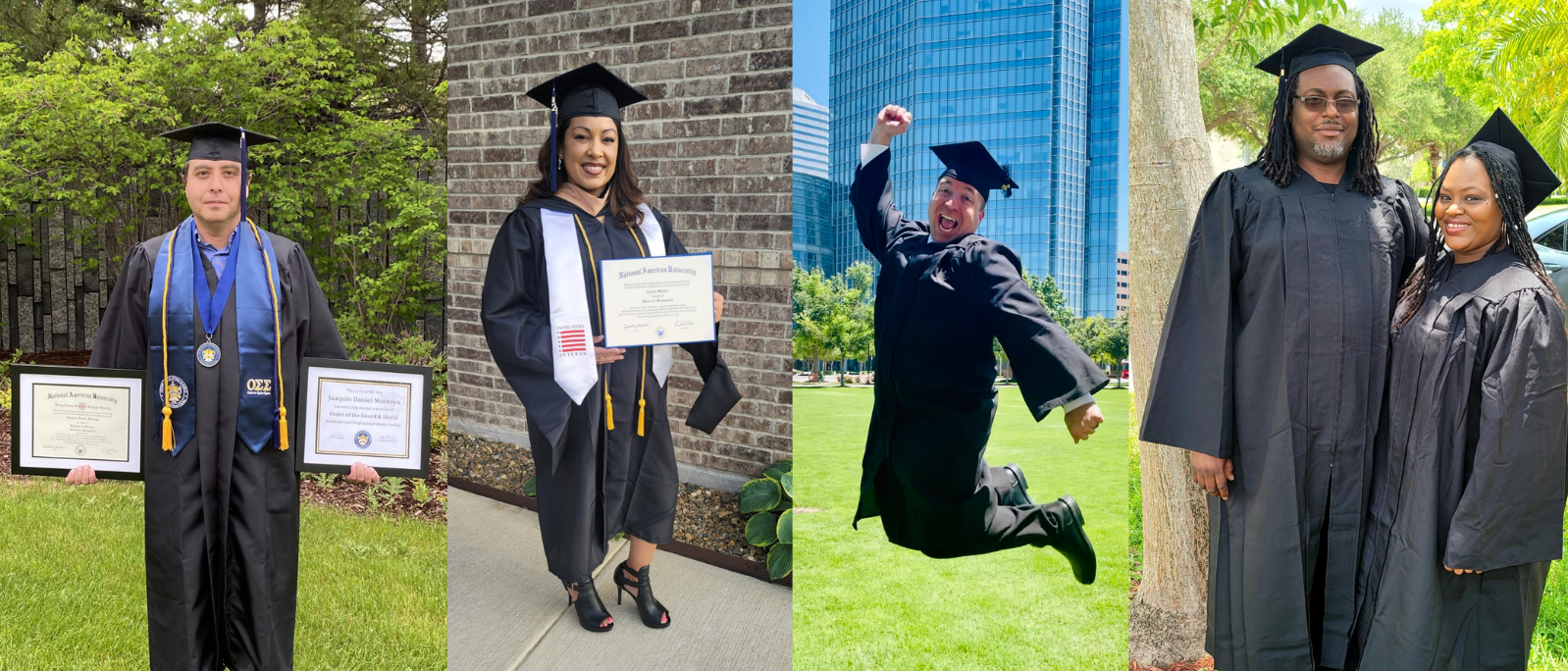 CONGRATULATIONS TO THE CLASS OF 2021!
————————-
Stay Up-To-Date with National American University
Follow us on social media to stay up-to-date with National American University and Henley-Putnam School of Strategic Security.
NAU Alumni Foundation/Network
National American University
Facebook | Instagram | Twitter | LinkedIn | YouTube
Henley-Putnam School of Strategic Security
NAU Canada Online