NAU's Affordability | Interview with Stephanie Jones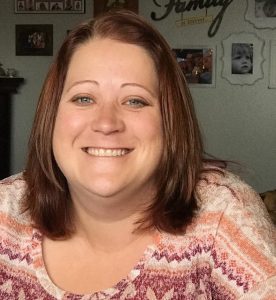 When National American University rolled out its new tiered tuition structure last month it was cheered by our team as a game-changer. The program rewards a student's commitment to their education by providing reductions per credit hour as they progress through an undergraduate program. That means the closer you get to graduation the more of a reduction you can earn. You could experience savings of 10-20% and if you are a returning graduate, you'll receive an additional reduction, lowering the cost even further.
Higher Education as a Path to Advancement
According to Director of Financial Services Stephanie Jones, NAU understands that higher education is critical to personal and professional financial advancement. Studies frequently show that even when high costs are factored in, college is still a good investment. But while other universities continue to raise their tuitions year over year, making that education less attainable, NAU places affordability as one of our top priorities.
College Affordability from NAU
"For many of our students, affordability is a real obstacle that they view with trepidation," says Stephanie. "Some of them are coming straight out of high school and they just don't want to be saddled with debt for years to come. But many people who attend are nontraditional students who have already faced considerable obstacles. High tuition is one more. They're thinking: how can I afford school, take care of my household, and pay my bills?"
That kind of concern was exactly why NAU developed its new tiered tuition. Especially for transfer students, the benefit of tiered pricing can be extremely attractive. "You can transfer college credits and even applicable life experience," says Stephanie. "That has a couple of obvious benefits. First, it could give you a head start on your degree. ." For example, if you choose to pursue a bachelor's degree in criminal justice and are able to transfer considerable credits, you may start well into the program and closer to earning our degree. And those transfer credits applied to our tiered tuition could help you earn savings more quickly.
How the NAU Affordability Tiered Tuition Works
NAU rewards your commitment to your education. "Our motivation was to find a method to reduce the overall tuition cost for a bachelor's degree in the best way possible," says Stephanie. "We looked at several different models. What we chose was pricing that encourages students to be academically successful. This is a reward." The closer you get to completing your degree the more of that reward you can receive. Once you've earned from 46 to 90 credits, you receive a 10% reduction per credit hour; from 91 to 135 credits, a 15% reduction, from 136 to 180 credits, a 20% reduction. And those transfer credits? They also qualify toward earning the reduction. That means you could immediately step into savings.
"We give students credit for prior learning and life experience," says Stephanie. "That way they can earn their degrees in less time and see the tuition reduction sooner. It is also a motivator to stay in school because students realize, my academic success pays off."
Are you ready to earn a degree you can afford? National American University offers a wide range of degree programs across our three colleges. Talk to an enrollment counselor at 800.609.1434 to explore our degrees and discover the benefits you might receive.

100%
Online programs for maximum flexibility
80+%
NAU students receiving transfer or experiential learning credit
100+
Relevant degree and certificate programs
21+
Years of online educational excellence