3 Tips to be Successful – Advice from an NAU Student
3 Tips to be Successful – Advice from an NAU Student

Have you ever looked back in your life and wondered how you made it through to being an adult? Well, I know I have! There were multiple instances when I did not want to wake up and go to school early in the morning. I wondered to myself, 'when is this going to be over?' I'm a college student who has laddered into my bachelor's and master's degree, even though at one point I absolutely HATED school.
Universes away, here I am today writing my very first blog for National American University, trying to figure out how I have made it here. In 2018 I started an associate degree in Medical Administrative Assisting and completed that in one year and five months. Then, I decided to ladder into a Bachelors degree in Healthcare Management, which was also completed in one year and five months. These consisted of course overloads – up to five courses at a time – and it was not easy. How did I find the motivation to keep going you ask? I have 3 tips for you!
Find Your Peak Learning Time
I learned early on while earning my associate degree, that every person has a natural clock, or certain times of days, where we retain new information better. Soon after learning this, I started to pay attention to how I learned. I realized nights and reading did not mix very well for me and mornings until about two o'clock turned out to be my peak learning time. We are most effective during certain times of the day, so use this time frame to get what you can done.
Take Breaks
Taking breaks is important! We all have a lengthy list of assignments, papers, and course materials to learn. However, this does not mean we need to do it all in one sitting. It is important to walk away for a bit – even more so if you have kids. Take them outside and go for a bike ride on your 'break'.  Take a short walk and enjoy the sun. By exercising and getting the feel-good chemicals (endorphins) going, you can come back feeling refreshed and ready to read the next chapter. Plus, if you have kids, they'll be happy to of spent time with you- win win!
Get Organized
My experience has taught me that the best way to lessen stress and maintain motivation is to break down my readings and assignments by day and/or by class. What I have done for years is go through the course schedule, write down all the chapters part of the learning plan and when those readings are due. I flip through the book and write the page numbers down for each chapter. Once all the numbers are laid out in front of me for a class, I'll add them up and divide by five, showing me how many pages I need to read each day in order to keep up. This process is done for each class, each week. I chose the number 5 to focus on weekdays, leaving my weekends available to complete assignments, quizzes, and reply to classroom posts.
This is what has personally worked for me, and I hope this helps to give you balance with your educational goals!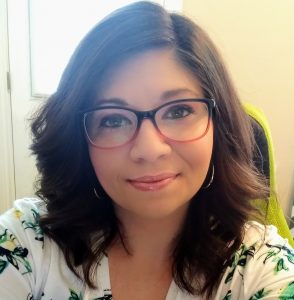 Written by Ashley Jerina, Student and Alumna of National American University
Currently earning her Master of Business Administration degree
Previously earned her Associate Degree in Medical Administrative Assisting and her Bachelor's Degree in Healthcare Management.

100%
Online programs for maximum flexibility
80+%
NAU students receiving transfer or experiential learning credit
100+
Relevant degree and certificate programs
21+
Years of online educational excellence